CRASH-RESISTANT FUEL SYSTEMS
Opening a New World of Safety
After decades of delivering world-class fuel tanks – produced adhering to strict military standards – Robertson is adding a new family of crash-resistant fuel systems for civil operators, opening up a new world of safety for the global civil rotorcraft community.
The Robertson team is proud to be working cooperatively with StandardAero (formerly Vector Aerospace Corporation) to develop and certify a new Crash-Resistant Fuel Tank (CRFT) for AS350B and variants B1, B2, B3, BA, D & B4 (EC-130) helicopters. The direct replacement tank incorporates multiple safety enhancements and increased fuel capacity.
StandardAero is a dynamic, capable, industry-leading organization with a reputation for excellence and integrity. The combination of StandardAero's FAA certification expertise and Robertson's leadership developing survivable auxiliary fuel tanks for military helicopters is a powerful collaboration that will bring an important new safety-enhancing product to the civilian helicopter market.

 To learn more about StandardAero and its broad range of aviation support capabilities, visit www.vectoraerospace.com
Soon, Robertson will be offering fuel system solutions for an increasing number of rotorcraft types from all manufacturers. New civil systems will enable operators to:
Retrofit and modernize their fleets

Meet possible future federal mandates for increased crashworthy safety

Enhance capabilities while reducing the risk of post-crash fires, fatalities and collateral damage
Click an aircraft above to display results.
PRODUCT BY NAME
RETROFIT & MODERNIZE
YOUR FLEET
With the Federal Aviation Administration (FAA) and the National Transportation Safety Board (NTSB) taking a stronger stance on the need for survivable fuel systems for civil aircraft, new, stricter regulations could be imposed in the future. These potential regulations could ground older helicopters that aren't properly modernized with effective crash-resistant fuel systems. The NTSB is now urging the FAA to require crash-resistant fuel systems for all new helicopters. Robertson is committed to providing operators with optimal crash-resistant fuel storage options that keep their aircraft flying.
As the world leader in fuel containment and ballistic tolerance, we're confident that our AS350 Crash-Resistant Fuel Tank will effectively meet any federal requirement for operation. Crash-survivable options for operators of other aircraft will be available in the near future.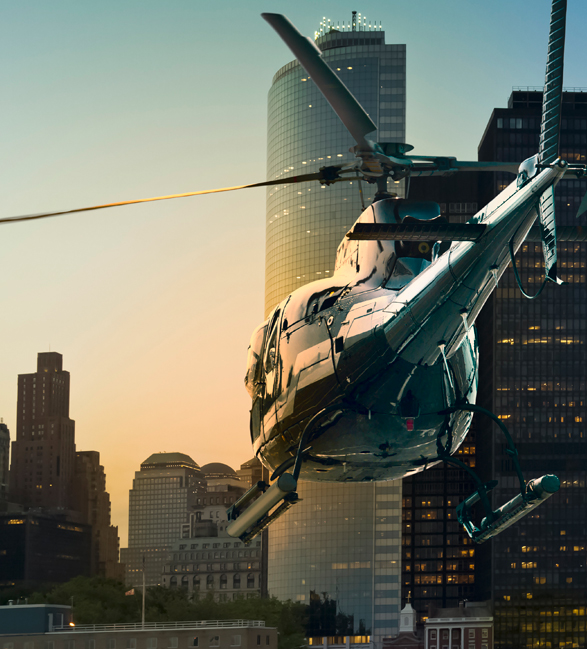 We're committed to making flying safer, regardless of what type of rotorcraft you fly.